About Us


Piano Hinge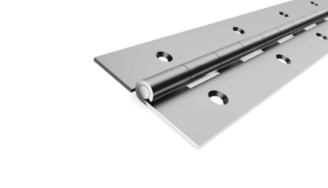 Stronger and more secure with a recessed design, smoothly TIG welded finish outside & TIG & MIG welded inside.
Fully welded
Same aluminium used across full body
Support bars
Made to withstand extreme conditions
Whale Tail Locking System
Made or cast from stainless steel/aluminium alloy, specially designed keys, super secure, waterproof.
Unique keys up to 300 locks
Rubber grommets built in.
Pre locking system
Flush lock without rivets.
Clip In Rubber Seals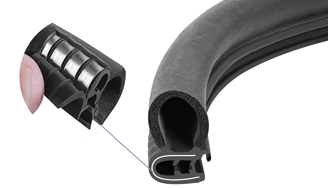 Weather proof, dust proof, vibration reduction rubber seal pre-installed.
Press seals
Clip locking
No rattling
100% Water Resistant
Our Story
Tools In A Box is a proudly Australian family-owned and operated company that values hard work and quality craftsmanship. Since 2012, we have been providing exceptional, durable toolboxes that meet the highest Australian standards. We started our business in a small 50sqm shop in Belfield and have grown into one of Australia's leading toolbox wholesale suppliers. In 2013, we moved from Belfield to Prestons, and over the years, we have upgraded our warehouse several times to include more variety and office space for our growing team.
With years of experience specializing in toolboxes, Tools In A Box offers one of the most comprehensive ranges of premium toolboxes in Australia. We pride ourselves on providing a complete customer service experience with our knowledgeable and friendly staff going above and beyond to meet the needs of our customers.
Our Ute tool boxes come in a wide range of sizes and multiple configurations that can be easily fitted onto any vehicle. We manufacture and deliver high-quality, aluminium toolboxes and accessories that are built for strength and durability, and undergo strict quality testing to meet the high expectations of our customers.
At Tools In A Box, we continuously strive to meet the demand of the online market by providing a wide range of toolboxes at the best prices. Our vision is to become Australia's leading independent retailer of sustainable toolboxes & ute canopies by providing the best quality with the lowest price.
We understand that the toolbox market is constantly evolving, and we are committed to exploring new market opportunities and expanding our range of toolboxes to meet consumer demand. With a focus on innovation, we are always on the lookout for new and improved ways to deliver the best possible products and service to our customers.
In addition to our high-quality toolboxes, we are also committed to providing exceptional customer service. Our friendly and knowledgeable staff are always available to answer any questions and help you find the perfect toolbox for your needs. At Tools In A Box, we believe that customer satisfaction is the key to our success.
We take pride in our products and stand behind their quality with a comprehensive warranty. Our aim is to provide our customers with the peace of mind that comes with knowing that they are investing in a high-quality, durable toolbox that will stand the test of time.
Whether you're a professional tradesperson or a DIY enthusiast, Tools In A Box has the perfect toolbox for your needs. Browse our selection of premium toolboxes today and experience the Tools In A Box difference.